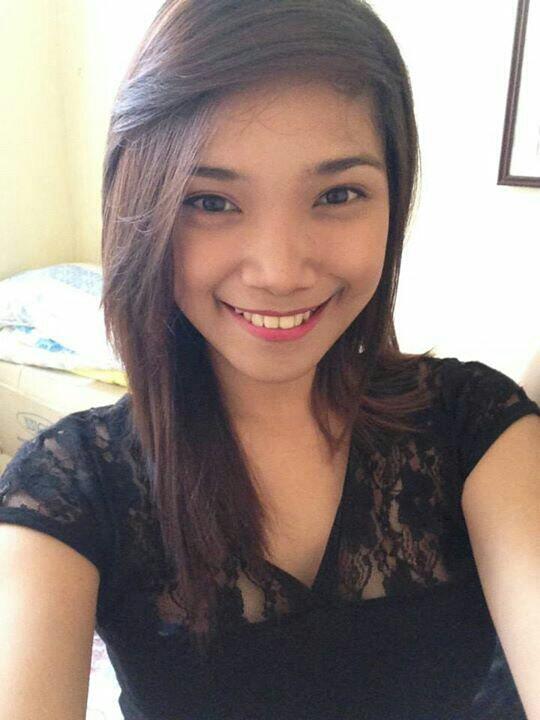 Joyce. 17. Loved.
"I hate explaining myself"
Follow @DYOYSAnne
Follow
@dyoysaannne
Navigation
I want to be…
That person who you can tell all your deepest, darkest secrets to. That person who you'd call first whenever you're in any kind of trouble. That person who you can trust with all your heart and that person who you hug and kisses daily, never wanting to let go. I want to be that person who you desperately want and need in your life. That person who you miss incessantly throughout your thoughts of the day. That person who you dream about every night and that who person you think of the first moment you wake up. I want to be that person whom you'd love to bring home to your family. That person who you brag about to your friends. That person who remains on the top of your brain constantly and that person who you plan to have your future with. I want to be that person who you'd happily can claim as "mine".
Some say that the best part of the relationship is the chase. It is the time where one would try their hardest to impress the one they're interested in. This is the stage of infatuation; liking someone more than you really do. It is the stage of daily morning/goodnight texts, corny jokes, and late night phone calls. It is the stage of planning, making promises for the future that may or may not come true. It is the the stage of preparation. It is the stage of hope. It is the stage that would secure your place in someone's life for the near future. Many people believe that this is the best part of the relationship due to the feeling of excitement plus the element of surprise. It's fun learning about someone for it is like trying to figure out a an unsolved puzzle. The mystery is what pulls us in.
I'm sorry for not being there when I should have been. I'm sorry for making all those mistakes. I'm sorry for hurting you unintentionally. I'm sorry for making you cry. I'm sorry for driving you crazy. I'm sorry for ruining your mood. I'm sorry for leaving you behind. I'm sorry for breaking my promise. I'm sorry that I did not understand. I'm sorry for making you upset. I'm sorry for not being able to stop the tears. I'm sorry for not listening to you. I'm sorry for being a bad person. I'm sorry that I'm frustrating. I'm sorry for making you mad. I'm sorry for not thinking before I  act. I'm sorry for everything I've done wrong, all the mistakes, all the troubles I've put you through and all the tears I've made you cry. I'm can be a horrible person, I admit it, and I'm extremely blessed to have someone like you by my side. Someone who would never walk away even though I've messed up countless of times; someone who truly cares, someone who loves me even with all my flaws and liabilities. So I'm sorry. I'm sorry for hurting you. And I promise to try and be better. 
It's okay to admit that you're not okay. It's okay admit that you've been hurt and it is definitely okay to cry your aching heart out with no absolute restriction. It's okay if you want to scream and know that showing your wounds and scars does not make you any weaker. On the contrary, it is proof that you're rather strong. It's proof that you've survived yet another battle and even though you were hurt in the process, you're still alive to tell its tales. Everyone hurt. Many people cry. Never pretend that you're not hurting for the sake of another if they're the one who's wounded you in the first place. Just remember that it's okay to not be okay.
Don't stop chasing.
I think that one of the biggest reason why relationships do not work out in the long run is because at one point, one side (or both) stops trying. Before one claims another person as their significant other, they would do anything to make that person happy. They would chase, they would flirt, they would be charming. They would send daily morning and goodnight texts every time you wake up or go to sleep. They would write corny messages and pick up lines just to make sure that there is a smile upon your face. But once they claim you as theirs, all of those things eventually stop. The 5 page texts slowly turn into 1. The constant calls turn into not calling at all. And the lovely endearments turn into daily arguments. In order for a relationship to work, don't ever stop chasing. Just because the person you want is now consider "yours", it does not mean they deserve anything less than the time when you're trying to win them over.
Never let me go. 
There comes a point when you really have to let go because holding on seems so hard and that the only way to clean this mess is to go your separate ways. That's the point when you feel like there's no point in trying because nothing good is happening, even though you promised back then that no matter what happens, you'll stay by each other's side and you'll never stop walking even if your feet are already aching. And knowing that one day, well go through that road just like the others scares me. Because when things got a little messy, will you still hold my hand and never let me go even if the situation and the people around us tell you to? Will you still fulfill those promises we uttered a long time ago or will you walk away and give up just like what most people did? But I hope you won't let me go because, the thought of letting you go never enters my mind. We started this, we'll carry on together, and even if we're not sure where we're going, the fact that you're with me and I'm with you is enough reason for us to go on. 
Never let me go. Never, as in never. We're not perfect and we'll never be perfect. We already come this far and if we lose our grip, we'll go back at zero again. That's too tiring. Going back to the starting line and then walk again until we reached the finish line. If we're tired and it seems like we can't go on anymore, we can take a rest. Don't let go, just rest. And if we got our strength back, let's try again and resume this journey. Just don't let me go. Let's do this together. Remember, your tears are my tears and your happiness is my happiness. We're one, and if one of us let thing slip in our hands, it'll break the bond connecting us. I don't say that we can't glue everything again, chances we can, but if we stay true to each other and we keep on holding on to that promises of ours, there will be no broken bonds to fix. It's just a matter of trust and understanding. I trust you that you won't let things fall apart so trust me that I'll do the same thing. I trust you that you won't let go so you have to trust me to. 
His Pledge to her. 
"I promise to love you. And when I say I love you, it means I'm not going to love anyone else the way I love you. I promise that i'll be gentle on all the things concerning you. I know you're afraid of spiders, so I'll kill them all for you. Maybe not kill, I'll just make sure that no single spiders can go near you. And I know that eating is your hobby, so I'll buy you food every time your stomach growls. And I'm also willing to give you my pizza if you're already finished with yours. I don't mind. And yeah, you love roses. So expect a lot of roses once in a while. I'll make sure to plant a lot of them in our garden so in case the flower shop in my neighborhood was closed, I can still give you a bouquet of roses. And I'll court you everyday for you not to get sick of me. I'll be considerate. I'll be loyal like a true boy scout. I'll be a gentleman. And if you wanna go shopping, you can bring me anytime you want. And even if we just wander the whole mall without buying anything, you won't hear a word from me. And if you get a little moody on your period, I'll lengthen my patience. Your wish is my command. I won't cheat. I'll just love you with all the fiber of my being." 
I hope you fall in love with someone who will make you feel like you're on your own home.
I hope you find someone who will make you feel like you want to wake up early in the morning and spend almost two hours of drinking your coffee while you talk a lot of nice things about the both of you.
I hope you find someone who will make you feel warm during winter and someone who will make you feel comfortable during summer. I hope that someone will hug you when you're cold and that someone will take off your blanket when it's warm.
I hope you find someone who will play the songs that will remind you of your sweetest childhood memories and the beautiful voices of your parents during Sunday mornings when you were a little kid.
I hope that someone will be too afraid to lose you because he feels safe too when he's/she's with you.
I love you
i love you means that i'll always love you. that i loved you then. that i love you now. that i will love you after. i love you means i loved you before the word was defined. since before life existed. it means that i will love you even when earth is just stardust scattering across infinite space. i love you means you are felt and not just heard. that you exist both behind my eyes and inside my chest. i love you means that i love who you are, who you will be, and who you have been. it means that i love what you do and what you say.  i love you means that your scars and your triumphs are both one in the same. i love you means wrinkles and grey are just the same as porcelain and brown. i love you means i love me. because you are apart of me and i love everywhere and everything that you are. i love you means leaving the world around us in our crossfire. i love you means that we may burn… but that we would rather burn than to live without knowing what it feels like to be ignited. i love you means i won't let go… that i was holding on before i knew exactly what i was holding on to. i love you means i am prepared to free fall… but never prepared to land. i love you means i will never intentionally inflict pain upon you… but if for some reason i ever do.. i will hurt with you until it is gone. i love you means there will be no one else. i love you means that there never was. i love you means a moment. i love you means a lifetime. i love you isn't just three simple words… it's every word i've spoken since your eyes met mine. 
 i love you.
1 month ago
I honestly don't like the rain. There are so many reasons why. One is that I would not be able to go out. I will just stay at home and get myself bored. The rain can even make me go sentimental and reminisce things in the past which I don't like because I believe that there are things that need to be forgotten especially those which only puts pain and burden in me. It also makes me wants to indulge into nonstop eating which I try to fight but then I discovered that I can't. Even in school days, the rain is a sure problem. It brought a lot of hassles. I don't even want to go to school whenever the rain is falling hard. But, you gave me a reason to love the rain.
I am willing to go out on rainy days if you ask me to. I don't care if I and my clothes get wet. I don't care if I get dirt on my feet while walking on the rain. The only thing I care is that I am with you. I would be honest, whenever I am outside and it rains so hard I really want to go home immediately. Well, it is not the same when you are with me. Even if we stay for hours under the rain, it is fine with me. If ever you I don't bring my umbrella and you don't bring yours, then let's walk on the rain. Let's get ourselves wet. All I wanted is to have fun and enjoy the moment with you without minding the rain so much.
Sorry for I get too addicted in watching romantic films. It gave me reason to love the rain. It made me want to dream that someday I will have that moment with you under the rain like those characters I see on movies. Yes somehow it is impossible but if only given a chance I would really love to and I hope you are with me in that. It may sound stupid but who knows you might like it as much as I do.   
1 month ago